Dream pools
Since 2004 we have delivered thousands of projects for our clients in La Safor, Marina Alta and other places in the Valencia and Alicante provinces (the Valencian Community, Spain)

We are proud of our achievements and our customers' feedback gives us the assurance that we offer the best service. And we are known for our after-sales support and assistance.

You can see examples of our projects in our gallery here.

If you want to fix an ailing pool, build a new one or upgrade your existing installation, call the «Pool Doctors»!
We renovate with the «Liner»
Coming soon... our newsletter with new products, offers and obviously advice from the Pool Doctor.
Av Jaume I, 19
46714 Palmera, Valencia
Mon – Fri: 10:00 – 14:00 and 17:00 – 19:00
Sat: 10:00 – 13:00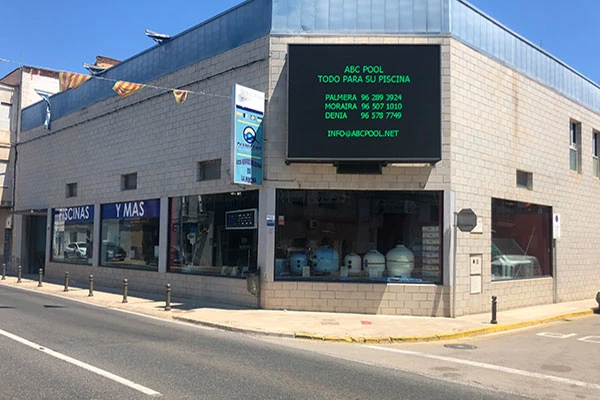 Avenida Valencia, 52
03700 Dénia, Alicante
Mon - Fri. 10:00 - 19:00
Sat: 10:00 – 13:00
Calle Pintor el Greco, 28
03724 Moraira, Alicante
Mon – Fri: 10:00 – 14:00 and 17:00 – 19:00
Sat: 10:00 – 13:00