Creating the perfect pools
Let's build!
Whether you've decided to add a pool to your permanent home or want something for your rural retreat, we have options for you to consider.

A new pool is a serious project and has its challenges, but we will walk you through the process step by step.
Why ABC Pool?
NOTE: Remember that to build a new pool you need a license (or building permit) that you can obtain from the town hall of your municipality or with which we can help you as part of the project.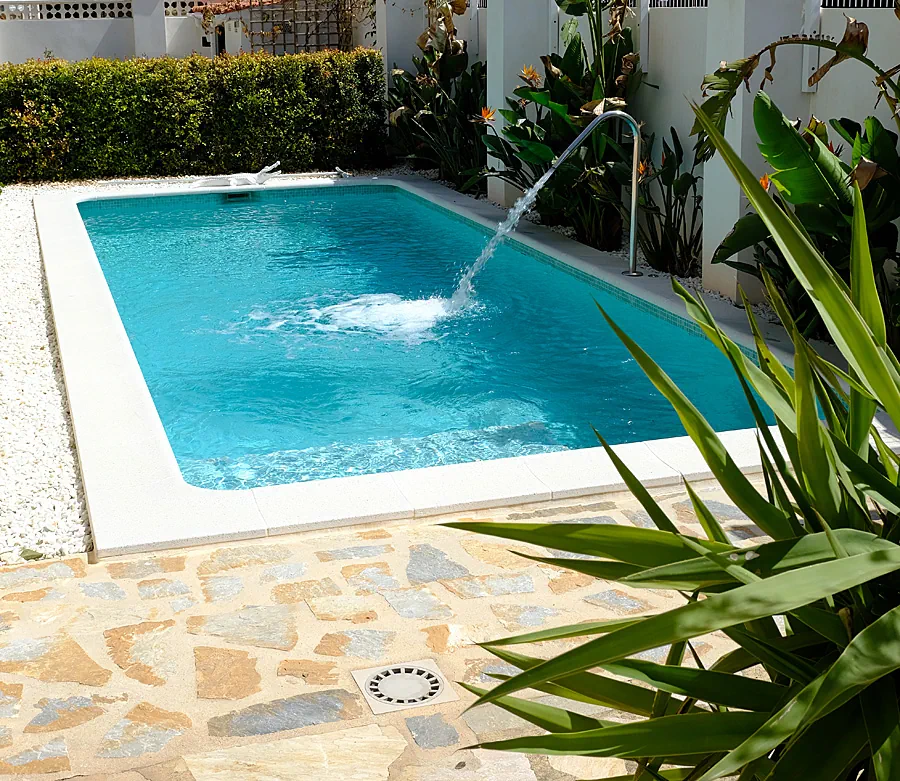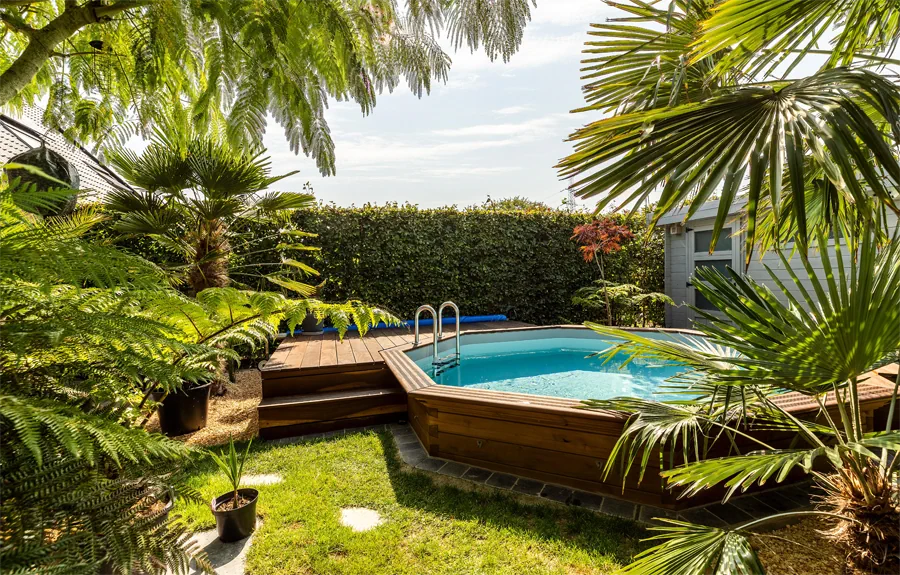 Inground pools
Inground pools are a popular choice for clients looking for a durable, personalized pool that blends into the environment/landscaping.

These pools are suitable for flat or slightly sloping plots.

Main features
This type of pool requires excavation of the ground and then building the pool structure with bricks or blocks reinforced with steel which are sprayed with concrete that provides waterproofing.

The typical finish is with tiles or mosaic, «Liner» (reinforced vinyl membrane) can also be used.

The coronation is usually made of stone or concrete tiles of different styles or shapes.
Equipment and options
To maintain proper conditions, an inground pool requires a filtration system and pump to keep the water clean and circulating.

Other equipment that can be installed: a manual or motorized cover, a water treatment system, a waterfall, a hot tub or a children's pool. If the steps are not part of the construction, then a ladder or stairs are required.

Popular options are a «beach», which adds character and makes the pool more «inviting» while a heat pump water heating system would allow the pool to be used in the cooler months.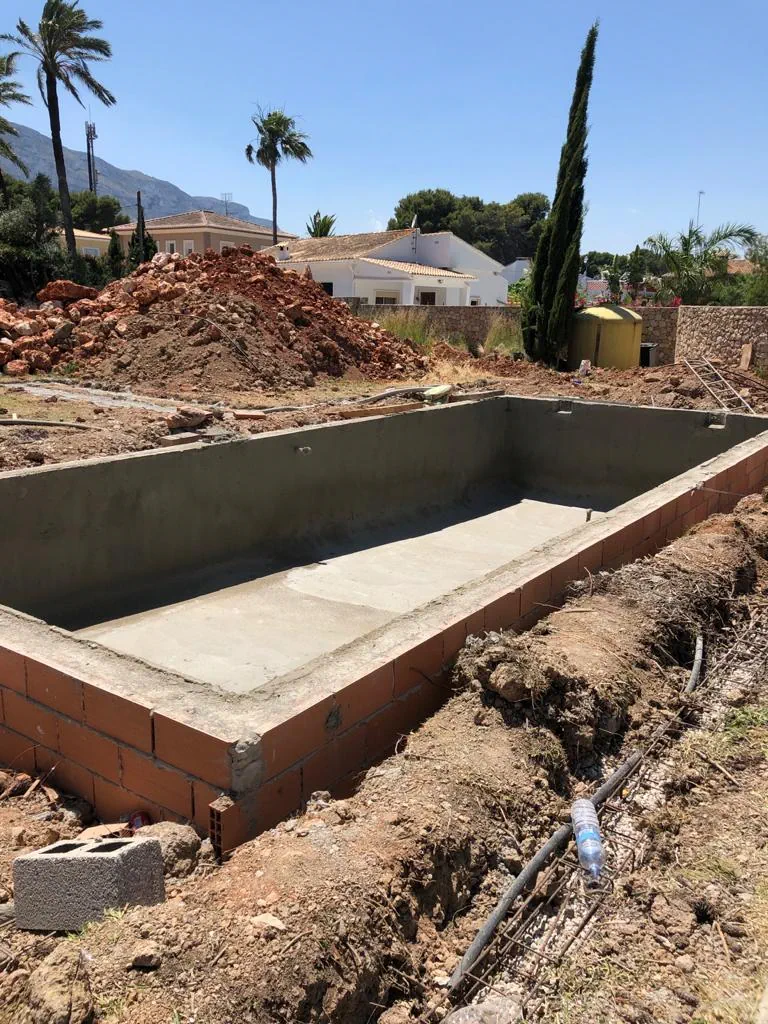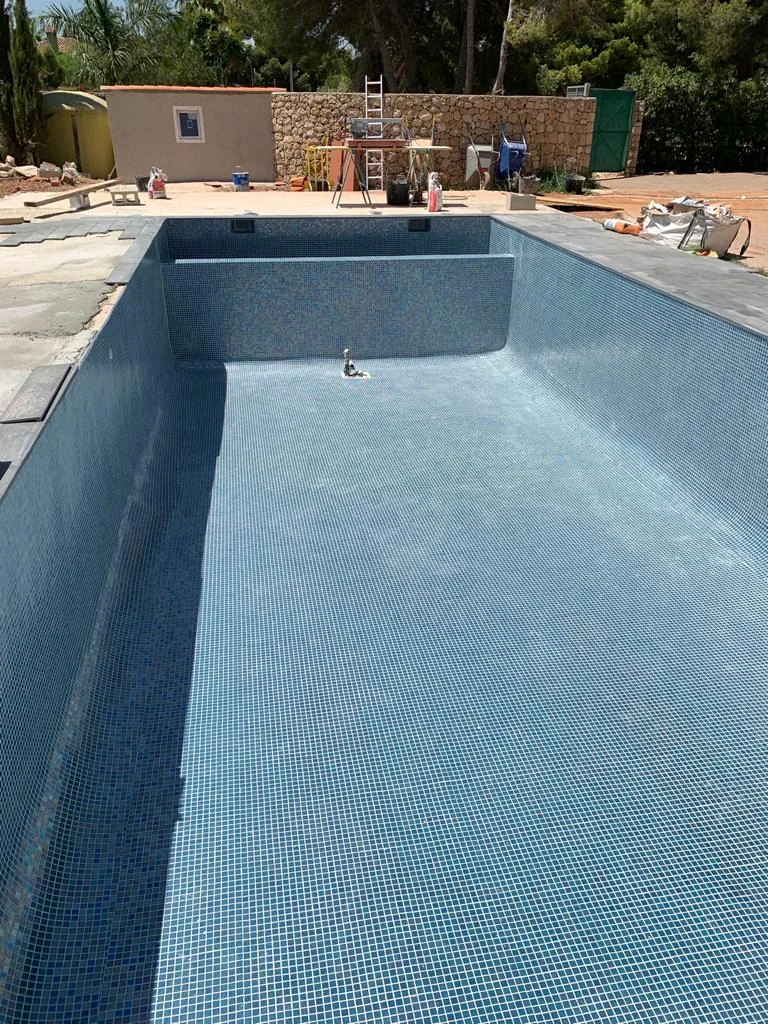 If this is the right type of pool for you...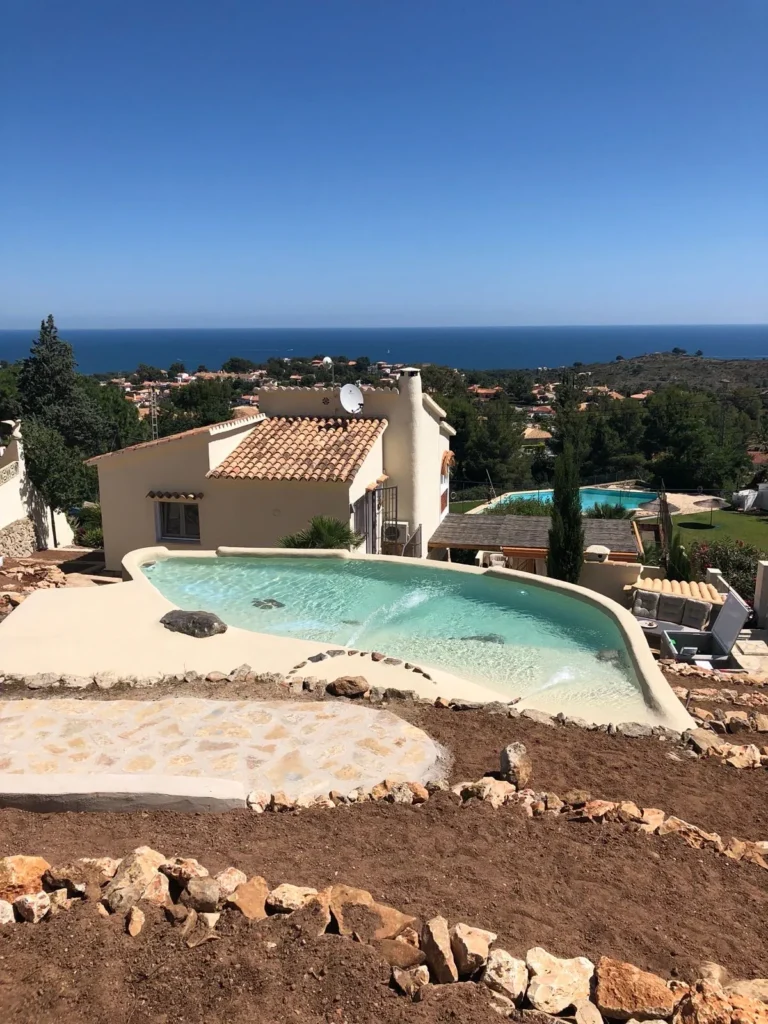 Above-ground pools
As the name suggests, above-ground pools are built above (or partially above) the level of the ground.

These pools are very suitable for sloping terrain. These days, above-ground pools are very rarely built on flat ground.
Main features
The construction is similar to the inground pools, but there is less excavation or excavation is limited to the foundations.

The lining of the pool is the same as in the case of inground pools, usually with tiles or mosaic, sometimes with «Liner».

Above-ground pools built on sloping terrain allow the construction of infinity pools, a spectacular feature sought by many clients.
Equipment and options
Same as in the case of inground pools.
If this is the right type of pool for you...
Wooden pools
These pools are made of prefabricated wood panels that are assembled to form the structure of the pool.

Wooden pools are a good choice where minimal construction is required or when the exterior style and finish are intended to complement the natural surroundings. These pools do not require a building permit (licence).

For the above reasons, wooden pools are a popular choice in less urbanized areas, such as rural or woodland areas, but are also installed in cases where access to heavy machinery is restricted or where the use of sprayed concrete is not an option.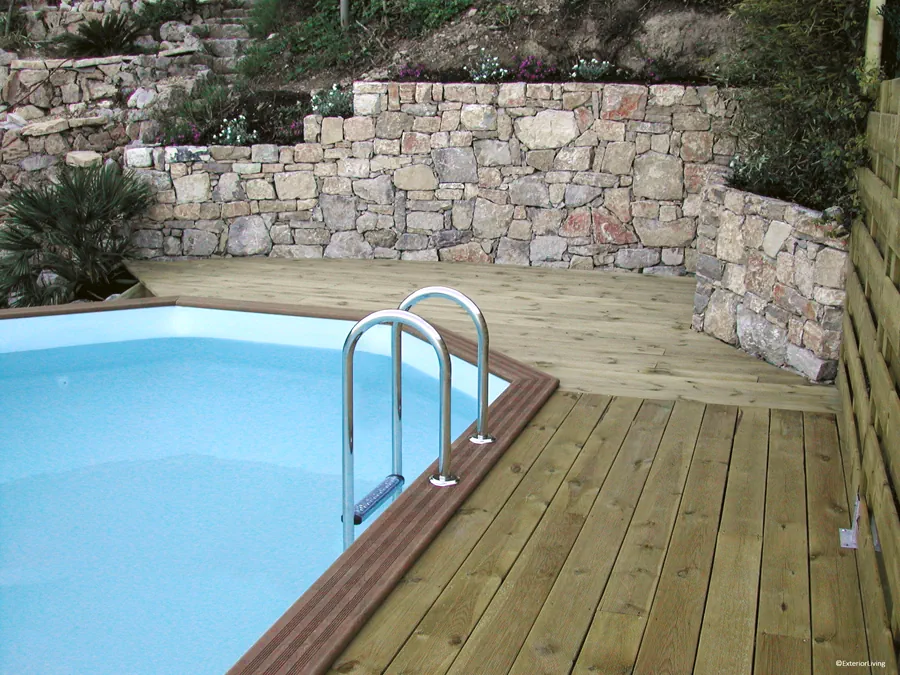 Main features
Prefabricated wooden pools are easy and quick to install, making them a good choice for customers who want a pool without having to go through the lengthy and expensive construction process.

Wooden pools have a natural look and feel. The pool can be extended with wooden decking, which could be a fantastic feature improving the practicality of use of the pool and its aesthetics.

The finish of the interior of the pool is normally with «Liner», this is because these pools, even though they are very robust, experience the natural movement of wood that would not be suitable for hard surface finishes such as mosaic.
If this is the right type of pool for you...
Spas and hot tubs
A little more luxury and another option for relaxation?

In addition to building new pools, we also offer spas and hot tubs in various sizes which are ready for professional installation.

Our customers buy spas and hot tubs as a complement to their existing pools or as a stand-alone feature. These installations are especially popular in urban environments, even on rooftops, where space is limited.

Our spas can be supplied in three sizes, smaller for 3 persons, medium with 5 seats and large with space for 6 bathers.

Visit our showroom to see sample products and get a detailed description of the options and features available.
Coming soon... our newsletter with new products, offers and obviously advice from the Pool Doctor.
Av Jaume I, 19
46714 Palmera, Valencia
Mon – Fri: 10:00 – 14:00 and 17:00 – 19:00
Sat: 10:00 – 13:00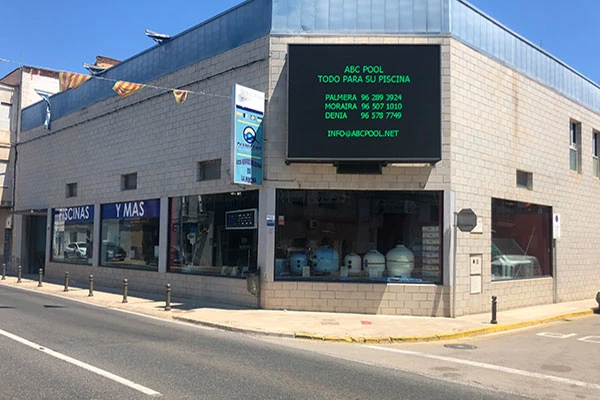 Avenida Valencia, 52
03700 Dénia, Alicante
Mon - Fri. 10:00 - 19:00
Sat: 10:00 – 13:00
Calle Pintor el Greco, 28
03724 Moraira, Alicante
Mon – Fri: 10:00 – 14:00 and 17:00 – 19:00
Sat: 10:00 – 13:00