Maintaining the perfect pools
Enjoy your pool!
Taking care of your pool is important, but if done correctly, it doesn't require much effort.

First of all, at ABC Pool and being the «Pool Doctors», our advice is that prevention is always better than cure. Therefore, we help our customers prepare and manage their pools, thus avoiding the need to «intervene» when things go wrong.

We also advise our clients on the use of the latest technology to help them run the pools efficiently and effortlessly.
Why ABC Pool?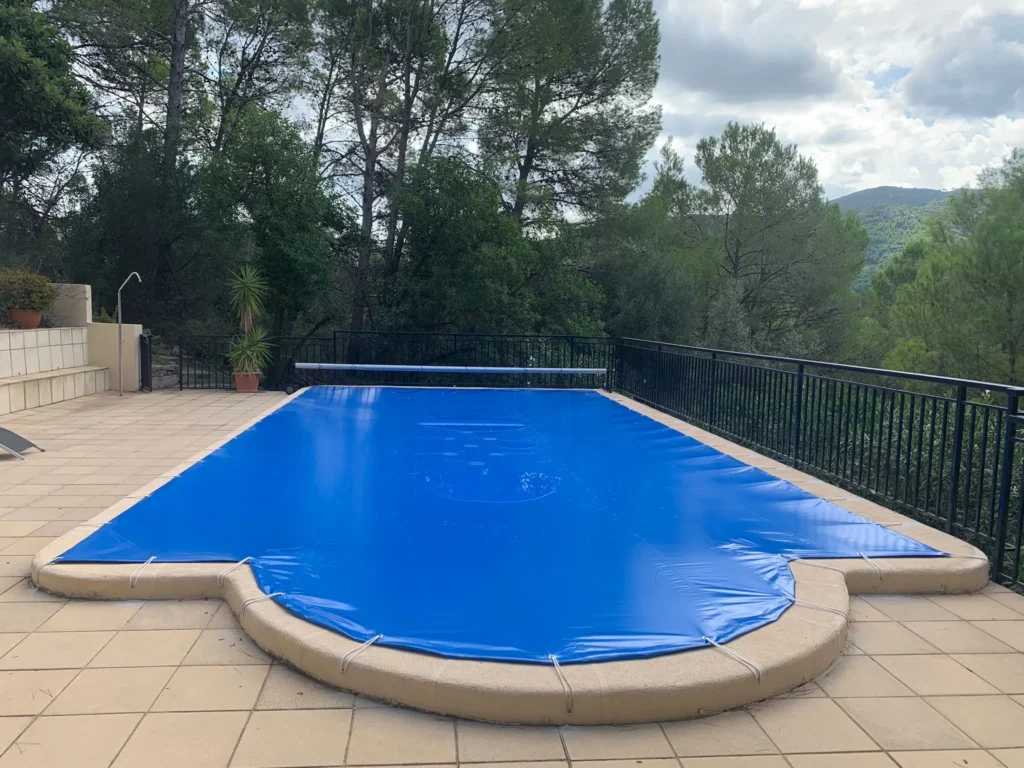 For more information and a quote...
Every pool needs a filtration and pumping system. The trick is to make that system work as efficiently and cost-effectively as possible while optional features will complement your installation and will help you enjoy your pool even more.
For more information and a quote...
Why automate the operation of your pool? So that it is always in the best condition and you can enjoy it to the fullest without having to spend time taking care of it.
For more information and a quote...
Why install a cover on your pool? For safety, to keep the water warmer, to slow down water evaporation and to keep the pool cleaner.

The covers can be a simple tarpaulin-type or a fixed or extendable structure under which you can walk that allows to use the pool all year round.

See more examples of pool covers in our gallery.
For more information and a quote...
For your pool to work perfectly, it needs to be treated with the right products.

We have the full range of products to maintain your pool both during the summer months and in the low season.
Coming soon... our newsletter with new products, offers and obviously advice from the Pool Doctor.
Av Jaume I, 19
46714 Palmera, Valencia
Mon – Fri: 10:00 – 14:00 and 17:00 – 19:00
Sat: 10:00 – 13:00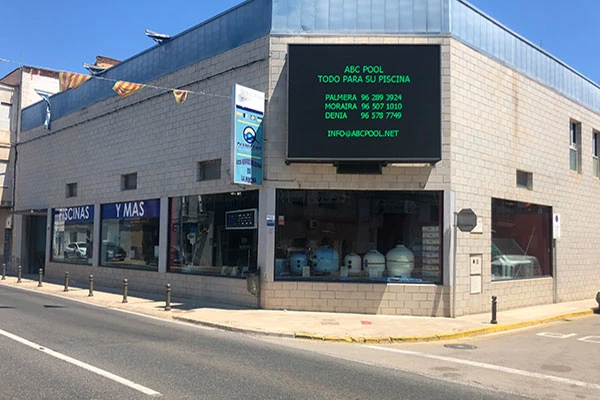 Avenida Valencia, 52
03700 Dénia, Alicante
Mon - Fri. 10:00 - 19:00
Sat: 10:00 – 13:00
Calle Pintor el Greco, 28
03724 Moraira, Alicante
Mon – Fri: 10:00 – 14:00 and 17:00 – 19:00
Sat: 10:00 – 13:00